Custom Gym Web Design
Specializing in small business affordable websites, RySight Studios is a great pick to build your gym's website.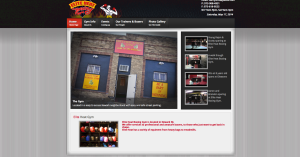 When trying to decide on the type of desigin/developer to build your new gym website, consider a few very important things:
Will they be able to stay within my budget?
Do they have the ability to take great photos of my new gym?
Can I rely on them to finish my website in a timely fashion?
RySight strives to give you the best website for your money, and will go the extra mile to do so.